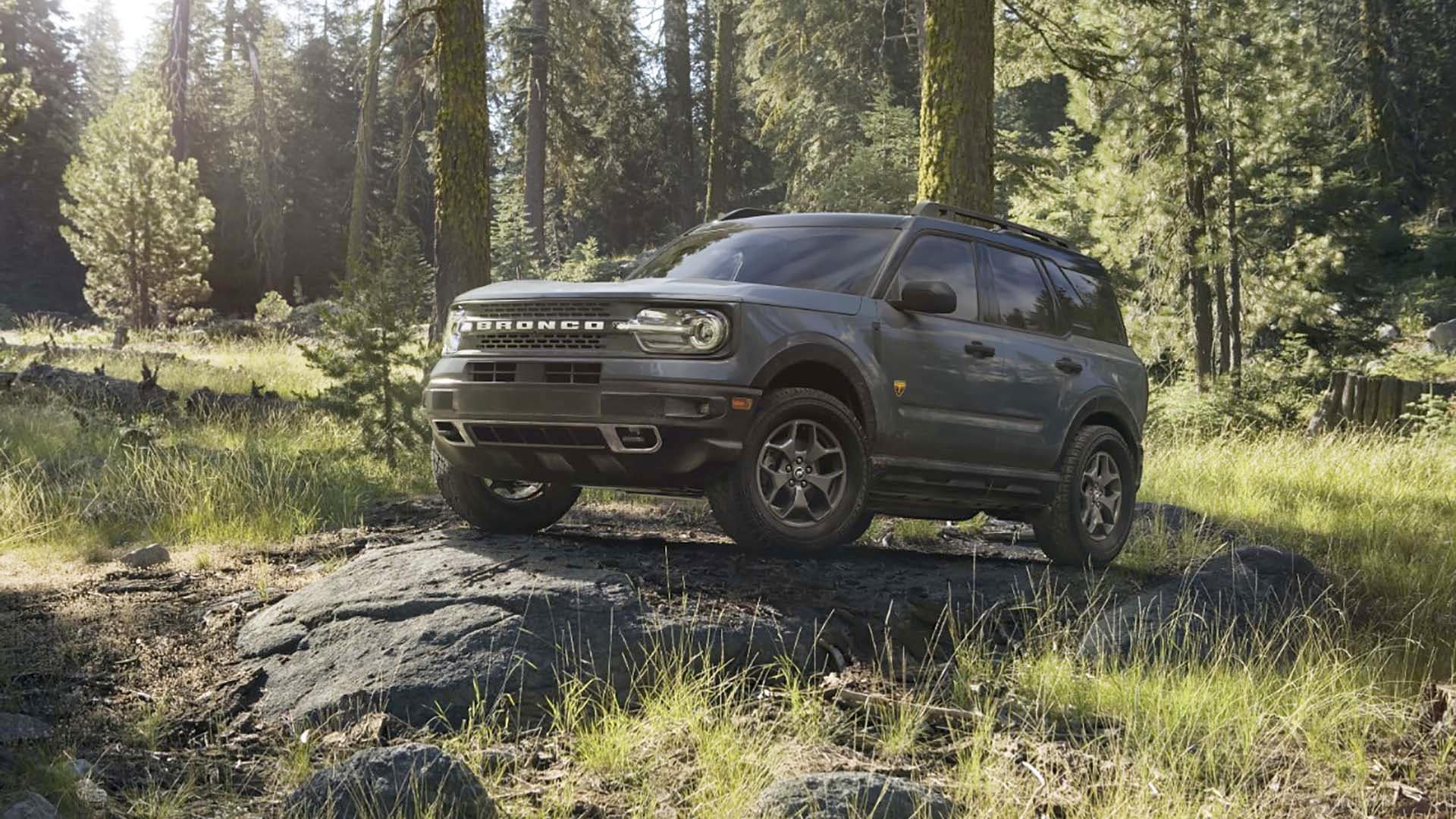 About the 2022 Ford Bronco Sport

While the 2022 Ford Bronco Sport may at first appear to be just a smaller version of the bigger Ford Bronco, it proves that good things do come in small packages. There are more nuances to the Ford Bronco Sport than meets the eye. From the truck-like cabin that offers ample interior space for such a small footprint to hidden storage compartments and useful features, the Ford Bronco Sport is built for those looking to add "more spontaneous adventures" to the top of their 2022 New Year's resolutions.
All-wheel drive is standard on the Bronco Sport to complement the Bronco Sport's turbo-four engine. In addition to the base trim, there are three trim levels to choose from that take the Bronco out of the city and off the road. The top-of-the-line Badlands trim adds a serious off-road package in the mix.

Discover the 2022 Ford Bronco Sport Near You in Bellevue, WA

The Ford Bronco Sport borrows its platform from the Escape crossover design. With its 8-speed automatic transmission and 245-horsepower turbo 1.5-liter three-cylinder engine, towing capabilities and mountain climbs are a breeze. The Badlands trim level rides more like a truck than a compact SUV, and brings the power with you anywhere you are trying to go. You'll find that the Ford Bronco Sport offers 25 mpg in the city and 28 mpg on the highway. Add a more powerful engine and the gas mileage reduces a smidge, but nothing substantial -- 21 mpg in the city and 26 in the highway.

Inside the cabin, the Ford Bronco Sport is home to popular features you know and love and handsome design details. The baby Bronco has upright seating room and plenty of legroom. The roofline rises back at the tail of the Bronco, providing more head room in the backseat area. There's a 8.0-inch touchscreeen to support the Ford Sync 3 software. And of course, Apple CarPlay and Android Auto come standard.